Current Menus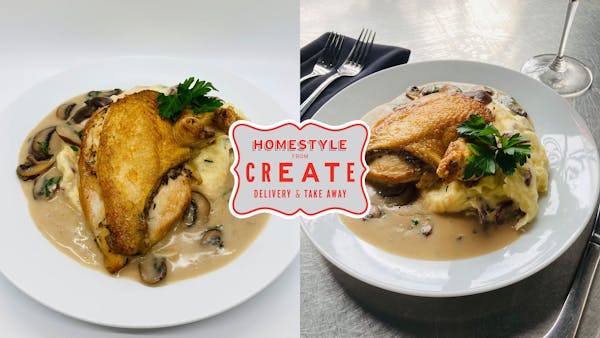 Unique Homestyle menus are available and ready to order. Limited quantities each week – these will sell out fast so please place your order today so that you can sit back and enjoy the month knowing we have the meal(s) covered for you!
July 4th Picnic
Feeds 6 | $120
Available for pick-up and home delivery Friday July 2nd
Kramarczuk's Sausages (9x) Pre Grilled - ready to heat and eat
3 Wild Rice Brats

3 Cheddar Brats

3 Beef Hot Dogs
House-Made Brat Buns (9x)
Create's Fermented Kraut
Logan's Signature Mustards - made in-house from whole mustard seed
Coarse mustard with fennel & garlic

Fine mustard with white wine
Seeded Red Cabbage Slaw
pepitas/ sunflower seeds/ sesame seeds/ creamy poblano-cilantro dressing
Creamy Potato Salad
fingerling potatoes/ celery/ dill
Seven Layer Dip with Seasoned Tortilla Chips
refried beans/ sour cream/ salsa/ shredded cheese/ tomato/ olives/ lettuce
S'mores Pie
graham crust/ chocolate cream/ burnt meringue


Add Ons
Signature Mac & Cheese | $20
Duo of Logan's Mustards | $12
coarse ground fennel & garlic and fine white wine | half pints | $12
•••
Each weekly menu is available for Home Delivery 11:30-2:30;
or Pick Up at The Dining Studio Friday 12:00-4:00 pm.