Place Your Orders Now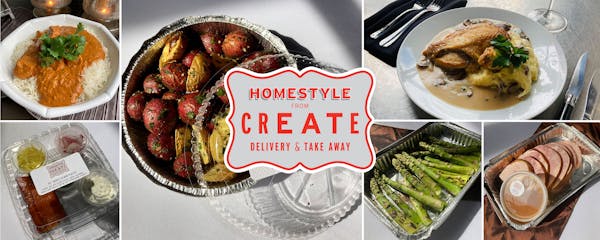 Beginning in April we are switching our online ordering platform to TOCK. The third-party system will drastically improve our efficiency for ordering, providing popular add on items, processing, and home delivery & pickup options of all upcoming Homestyle Meals from Create moving forward. We will be posting/updating new menus, available for each week of April and beyond. In theory you should not even notice much of a change.
Each menu is available to order through Monday (10pm) prior to its posted date(s).
For those of of you that are frequent to our delivered meals you will see a small fee. You may also choose to pickup your order at the Dining Studio.
Each weekly menu is available for Home Delivery 11:30-2:30 – or Pick Up at The Dining Studio Friday 12:00-4:00 pm.