Good Morgan Granola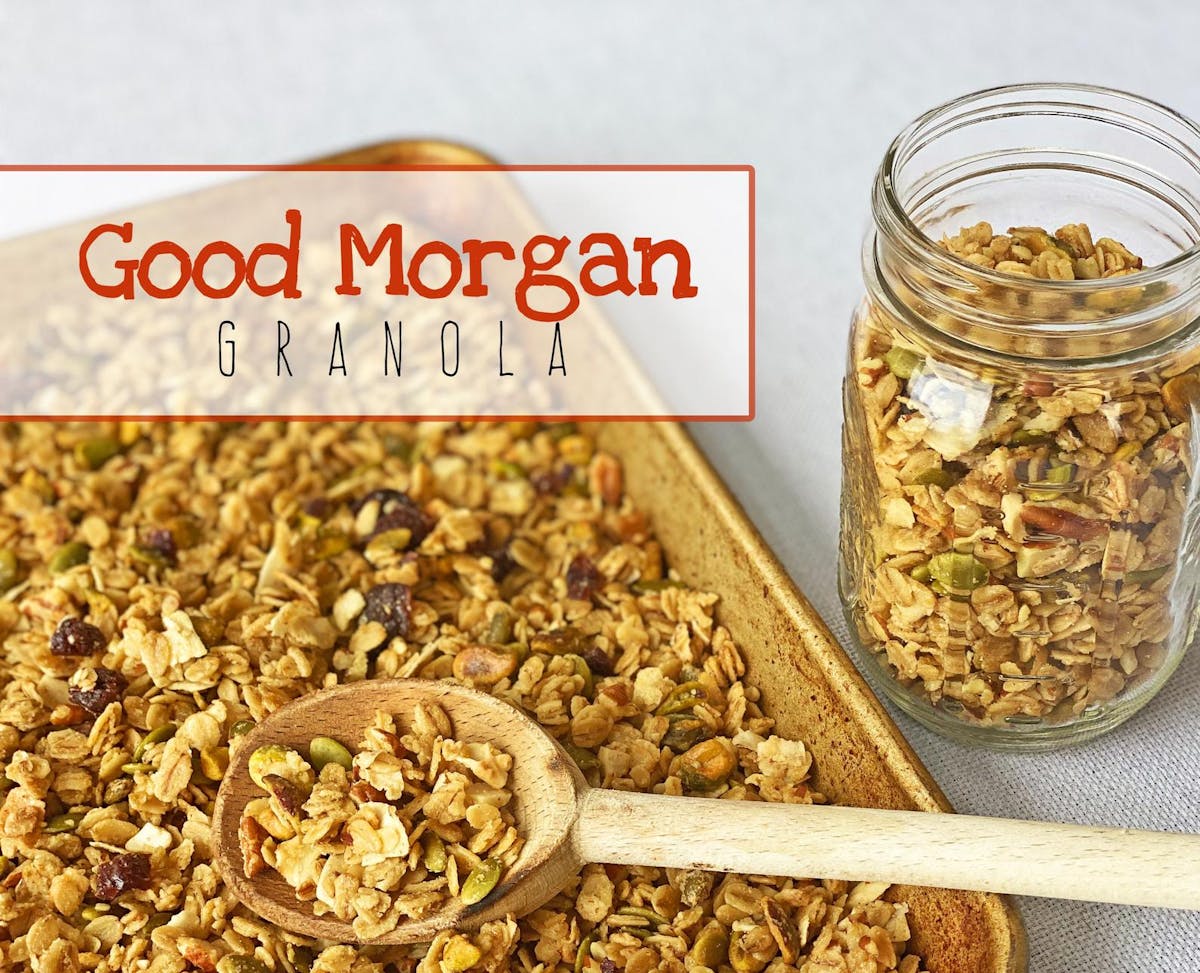 Good Morgan GF Granola
1 1/2 lb. | $16
Available as a featured Homestyle Add On
5 stars | 8 reviews
Small Batch GF Granola Made with Nothing But the Best Ingredients
Handmade

Materials: Organic Gluten Free Oats, Pure Organic Maple Syrup, Organic Dried Cherries, Organic Pepitas, Pecans, Almonds, Raw Pistachios, Organic Olive Oil, Organic Coconut Chips, Brown Sugar, Love
The Orignal Granola (The OG) is the perfect combination of crunchy and sweet with a hint of sea salt. Made with gluten free oats, it's chock full of nuts - no skimping on that! Add dried cherries, dried coconut, organic olive oil and brown sugar - what's not to love?!

Honestly, most people tell me that they enjoy it straight out of the bag but it's still great on yogurt or with milk!
Newly added flavors are Peanut Butter and Blueberry Almond!
Two sizes are available - 12 oz and a larger 1.5 lb. bag for those that don't want to restock as frequently. Both come in a resealable bag to stay fresh longer.

I make a new batch weekly in a commercial kitchen in Minneapolis. I am in the process of launching a couple more varieties but in the meantime, you can't beat the original! Check back for more information!