Main content starts here, tab to start navigating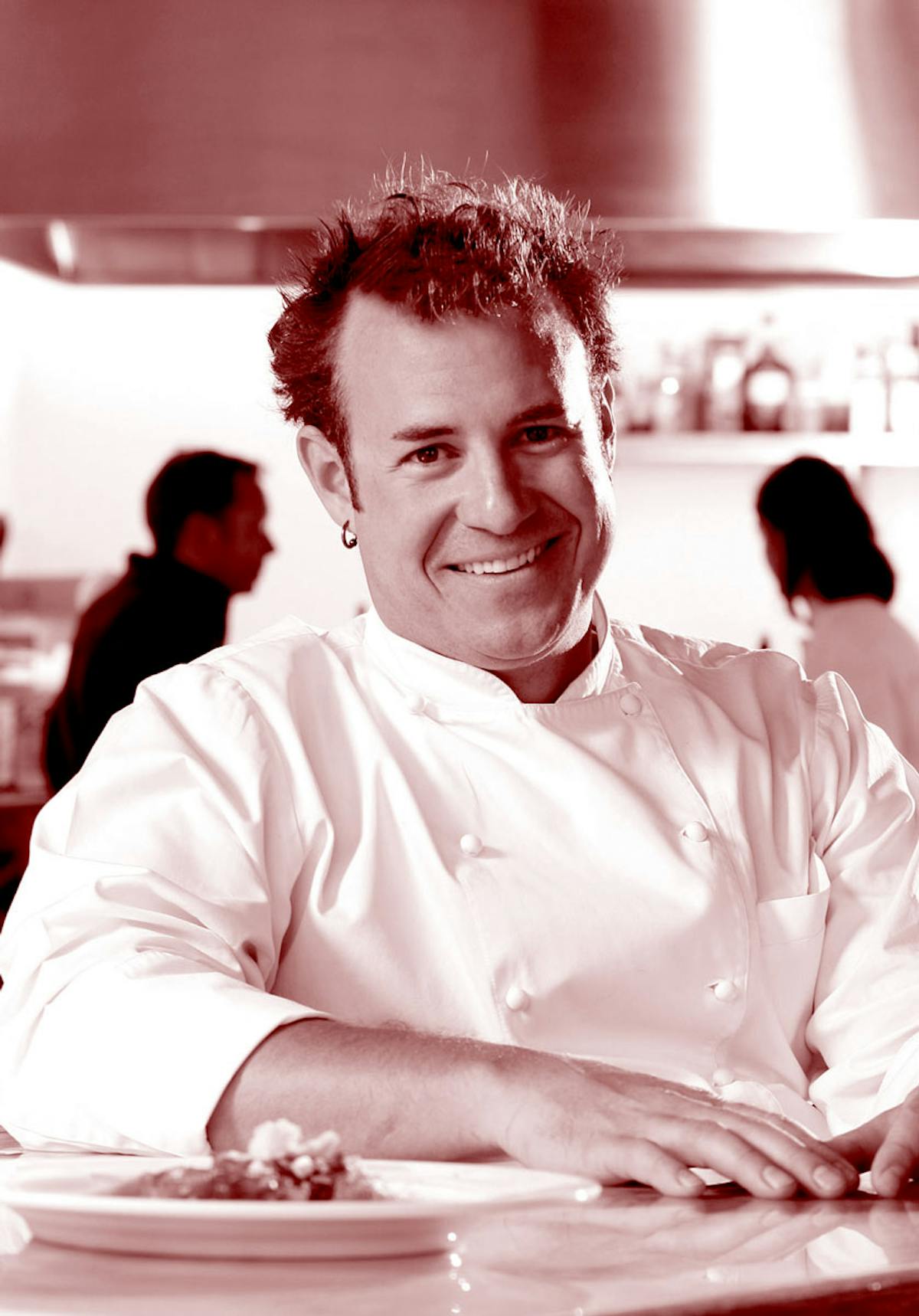 Philip Dorwart
Owner/Executive Chef
Philip attended the Culinary Institute of America in the mid 90's. During and after his schooling he worked in New York City at Zoë. In New York he took in as much of the culture as he could and also did stages in many kitchens such as American Place, Aquavit, Daniel and Gotham. He began to develop his own style and philosophy of food and cooking. His Contemporary American Cuisine uses only the best available produce, meat and fish and prepares them with care in a way that focuses on the ingredients.
Philip also worked in Boston at Another Season, which is now gone but was a wonderful restaurant focusing on seasonal and indigenous foods of New England.
Chef Dorwart left New York with an offer from his former employer, Table of Contents in St. Paul. They needed him to help open their new restaurant in Minneapolis, he jumped at the chance to help design a menu and kitchen. As Executive Sous Chef he planned menus and hired cooks and worked on his individual style of cuisine. Eventually the opportunity presented itself to take over the ranges at Table of Contents-Mpls. He did so in 1996 and soon was winning local awards such as "Best Restaurant" and "Best Chef" as well as "Restaurateur of the Year in 2002". Philip became a partner in Table of Contents and the group went on to open Red Fish Blue in St. Paul.
In December of 2003 Chef Dorwart took over the kitchen at Tejas Restaurant in Edina, MN. With his love for Southwestern and Latin ingredients this was a natural fit.
In 2004 opportunity came calling and Philip jumped at the opportunity to open a great new restaurant in Uptown Minneapolis called Tryg's. Philip had total creative control. As soon as it opened it received raves from critics throughout the area. After 18 months Philip decided it was time to work for himself again and started CREATE. Intimate events and restaurant consulting are the focus of his company—life is good. Business is great and now Philip has opened The Dining Studio a private dining center in Northeast Minneapolis. This is a new idea in cooking and dining, he thinks of it as a private restaurant where his clients help design each step of their experience. The Dining Studio has an open kitchen with seating around the ranges and a totally unique décor featuring local artists and a giant communal table made from wood from the Dorwart's farm.
Philip likes to bring exotic ingredients into his cooking and present them in a way that won't intimidate his customers. Incorporating delicacies such as truffles and foie gras into everyday dishes.
To keep their food evolving, Philip and his wife, Desiree, who is also a chef, travel, eat out and read every food publication they can get their hands on.
In 2004 the Dorwarts bought a 35 acre farm in Wadena, MN. They farm organic vegetables in the summer months which they sell to their many friends in independent restaurants throughout the Twin Cities. They also use their vegetables in their own events to offer a truly unique experience. Philip and Desiree have a true commitment to organics, local artisans and sustainable practices in all their endeavors.